Home
Catalogs
Recent Additions
Adult Fiction
Adult Non-Fiction
Children's
Cookbooks
Crafts

Print/Braille
Textbooks

UEB Print Braille
Contact Us
Braille Library & Transcribing Services, Inc.
517 N. Segoe Rd. #200
Madison, WI 53705
USA

Phone: 608-233-0222
Fax: 608-233-0249


For library requests or general questions email: office.blts@tds.net

For braille transcription requests, email:
braille.blts@tds.net
Hours
10:00 AM to 1:00 PM (Central Standard Time)
Tuesday through Friday

Board of Directors:
Steve Levine


President


Vonna Johnson-Porter


Vice President


Patricia Herrling


Secretary, Librarian


Sue Nelson


Treasurer


Constance Risjord
Carol Birch
Sandy Adams
Karen Perzentka
Barb Schlinkert
Office Staff:
Aaron Konkol
Office Manager
Sue Danz
Braille Coordinator
NEWS:

Click HERE for the list of new Print Braille books in UEB

Click HERE for our most recent "Dear Pearl" newsletter (March, 2017)

In March of 2016 Jan Wilson wrote a wonderful piece on BLTS for In Business Magazine!
Click HERE to read the article online: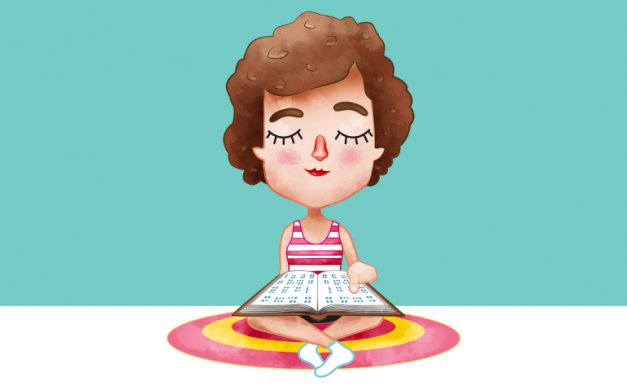 Three ways to get the braille you need:
Request transcription
On loan from our library
Buy your own copy from our library
1. Request Transcription
We transcribe almost anything you need or want.

Textbooks and school materials.
Job-related materials.
Leisure reading books for children and adults.
Daily living materials: cookbooks, appliance instruction manuals, computer manuals, inspirational writings, knitting and crocheting patterns, and crossword puzzles.
Practical items such as menus, bank statements, agendas, minutes of meetings, and playbills.
2. Braille Library
Our shelves hold over 2,000 titles for children and adults, and our collection is always being enlarged and updated. There is no charge for borrowing our books; just tell us your name and contact information and we'll get you started. Everyone receives an annual list of the year's new books at the beginning of the year, in braille or print, according to your stated preference when you sign up. Hard copies of our online inventory are available in braille or print and are updated every January. They are available for loan or sale, just like our library books.

Lending Library Policies
3. Price List
If you have something to be transcribed or are interested in purchasing a copy from our library, see our price list. Please contact BLTS for availability.

---
Taping
We record the information you need, if it is not commercially available. Tapes are for sale only; we do not have a listening library.
---
Become a Volunteer
We are always on the lookout for potential braillists. We require all our braillists to be certified through the National Library Service for the Blind and Physically Handicapped, under the Library of Congress. We offer the correspondence course for certification through local mentors and provide all materials at a cost of $45. It can be started at any time and takes about twelve to eighteen months. Once certified, we ask our volunteers to average about a braille page a day. All transcription is done at home using a computer.

---
Braille Library & Transcribing Services, Inc. is a Madison-based non-profit Wisconsin (USA) corporation dedicated to providing print materials in braille or on audio cassette. Our philosophy is that everyone should have the opportunity to read. BLTS serves visually- or print-impaired persons regardless of age, race, religion, sex, or national origin.
---

This page was last updated on June 26, 2017.